Grad Goods & More, your source for top quality graduation accessories: graduation honor stoles, satin stoles in a myriad of colors. Order your special color- fast fulfillment from our USA plant. Woman owned small business since 1979.

Honor Stoles or Front-hanging Choir Stoles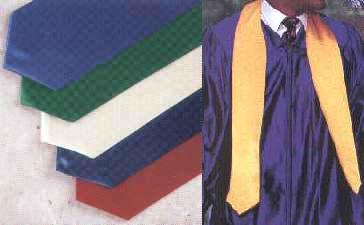 STOCKED colors are: gold, red, white and royal blue. A myriad of custom colors are available.